Heritage SBGH331 "Naruto's Tidal Whirlpools"
The Grand Seiko Naruto Whirlpools inspired watch is a true masterpiece of horological artistry. This limited-edition timepiece features a stainless-steel case and textured dial with a geometrical pattern that reflects the entrancing swirls of the Naruto whirlpools. The intricate pattern on the dial is achieved through meticulous craftsmanship and cutting-edge technology, showcasing the brand's commitment to precision and artistry.
To further enhance its beauty, the watch boasts a contrasting gold colour second hand and the Grand Seiko logo, a sapphire crystal with an anti-reflective coating, ensuring legibility and durability. The watch is powered by Grand Seiko's renowned Calibre 9S85 Hi-Beat movement, known for its precision and reliability, and features a date display at 3 o'clock.
Monards is an authorised retailer of Grand Seiko. Grand Seiko timepieces are available for purchase at our 101 Collins Street and Crown Melbourne boutiques.
HONORING OUR ORIGINS, EMBRACING OUR FUTURE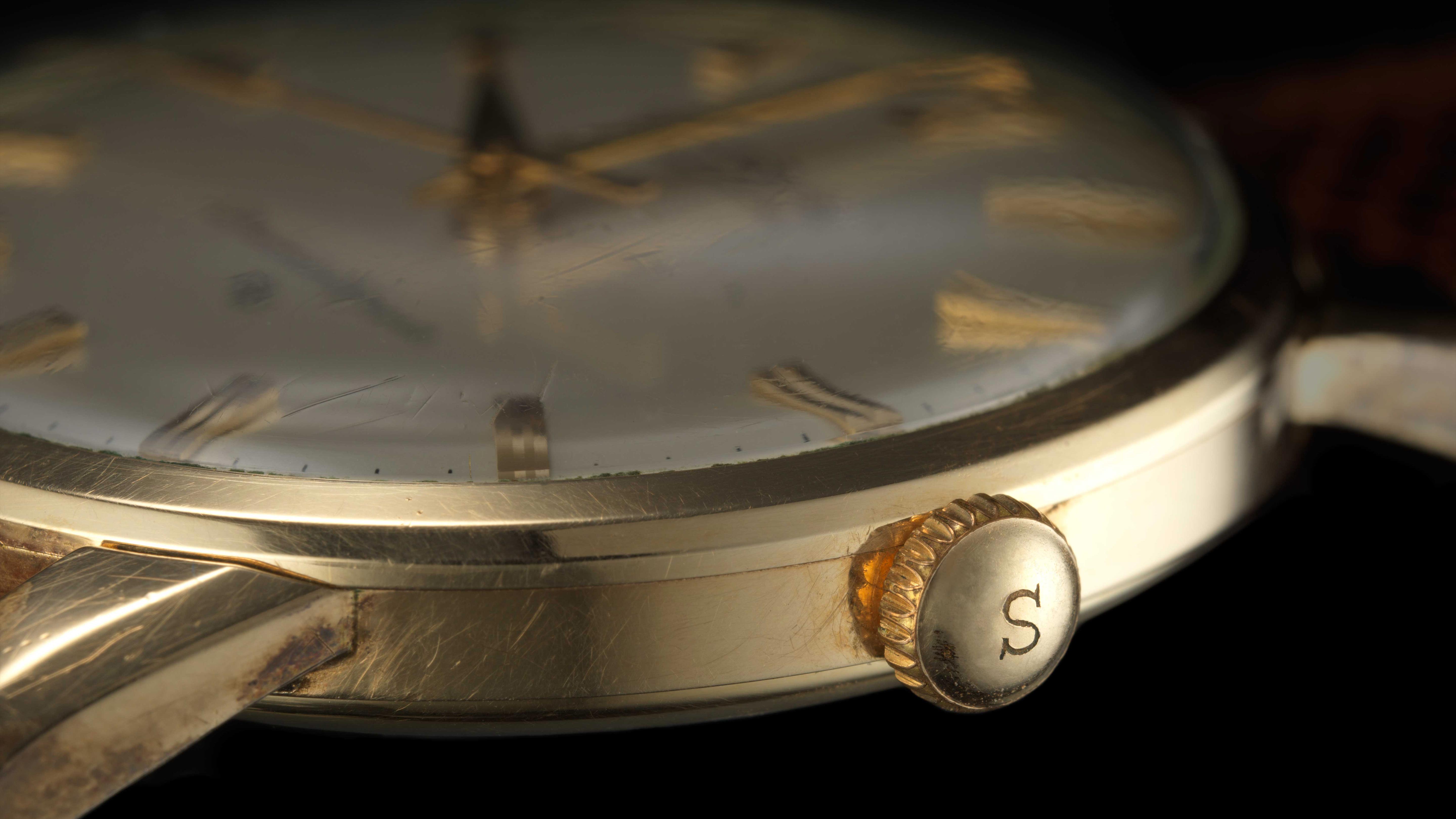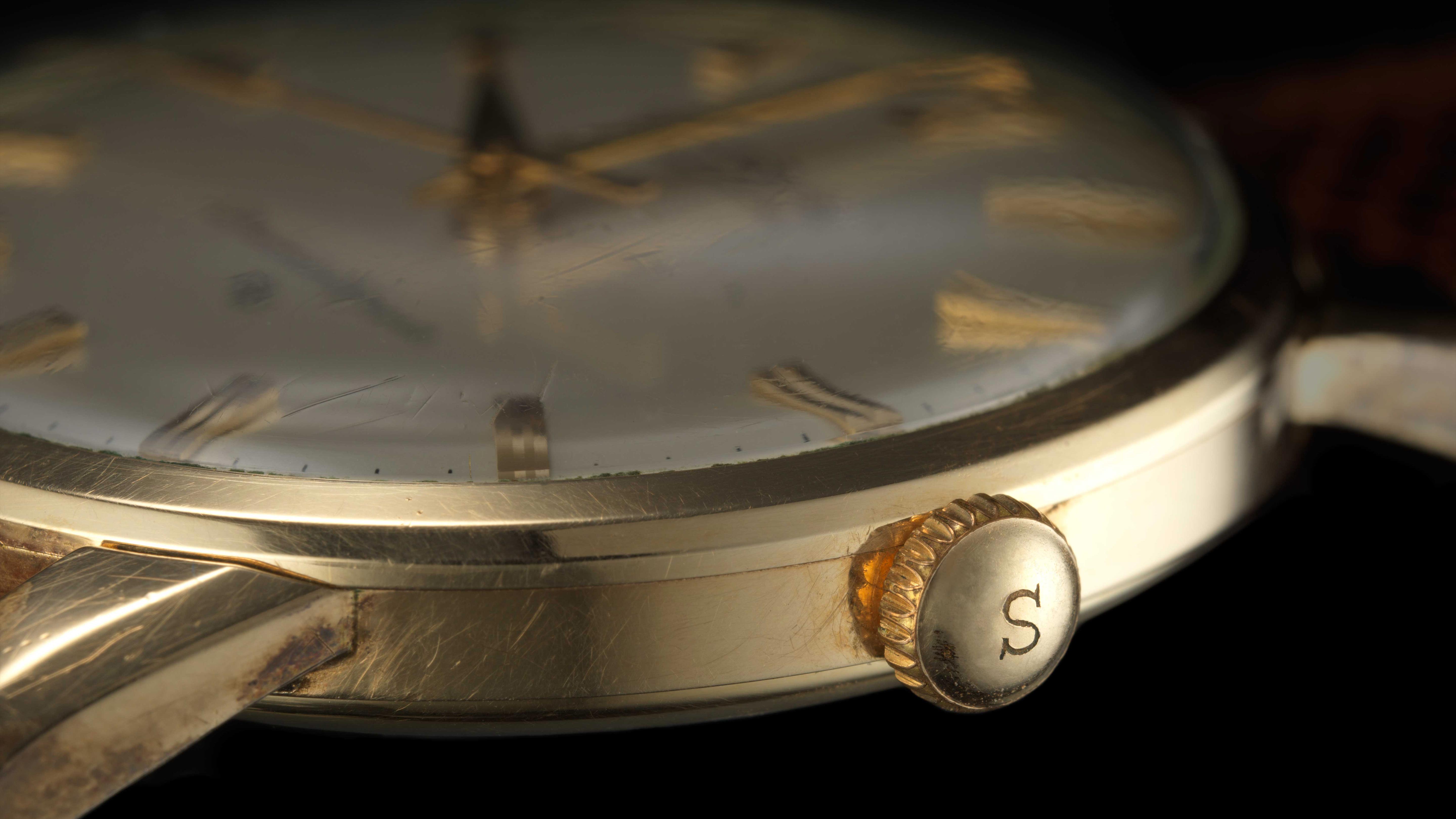 The Release of the first Grand Seiko in 1960 From the start the idea was simple, but its realization was fraught with challenges. The idea was to build a watch that would be as precise, durable, easy to wear and beautiful as humanly possible. While Seiko's Crown and other mechanical watches of the 1950's were constantly improving and increasingly popular, the team assembled to create Grand Seiko knew that, given time and resource, they needed, and could, go further. The first Grand Seiko was a major advance. The new caliber 3180 was accurate to within +12 to -3 seconds a day and offered a power reserve of 45 hours. It was the first watch in Japan to be compliant with the standard of excellence of the Bureaux Officiels de Contrôle de la Marche des Montres.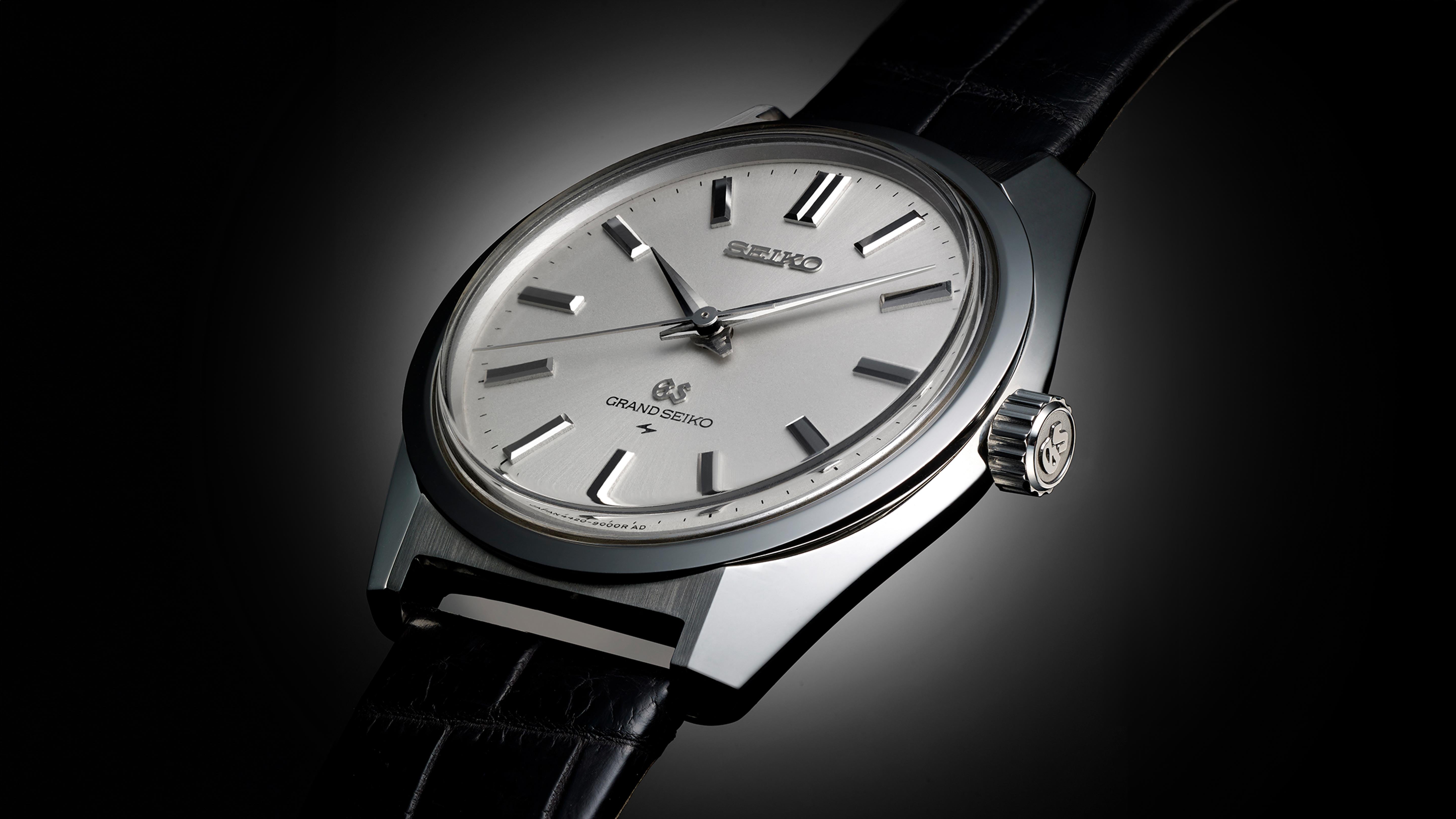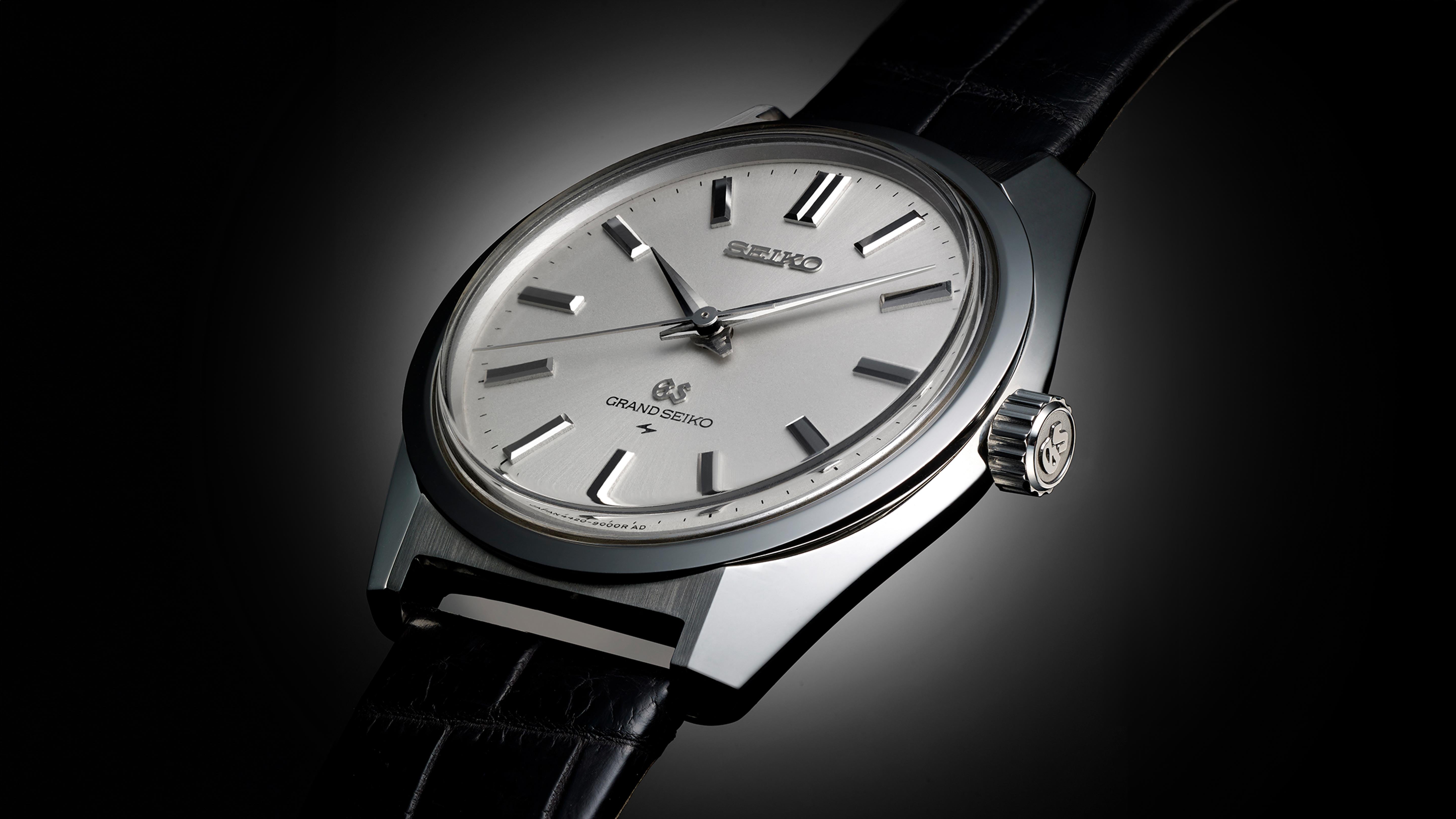 The Establishment of the Grand Seiko Design Philosophy Released in 1967, 44GS had the highest level of accuracy of any manually wound 5 beat watch in the world. In just a few short years, Grand Seiko had made extraordinary strides towards its goal. The design of 44GS included many aspects that have been passed on to today's Grand Seiko watches. 44GS established the look that Grand Seiko has continued to this day. It was a complex design idea, with rules about proportion, finish, angles and every other design aspect. Indeed, there were three basic principles and no fewer than nine elements required to achieve them. No other watch has had such an influence on the character of Grand Seiko and all subsequent Grand Seiko models have share the same unique brilliance and charm as 44GS because they have all expressed the Grand Seiko Style.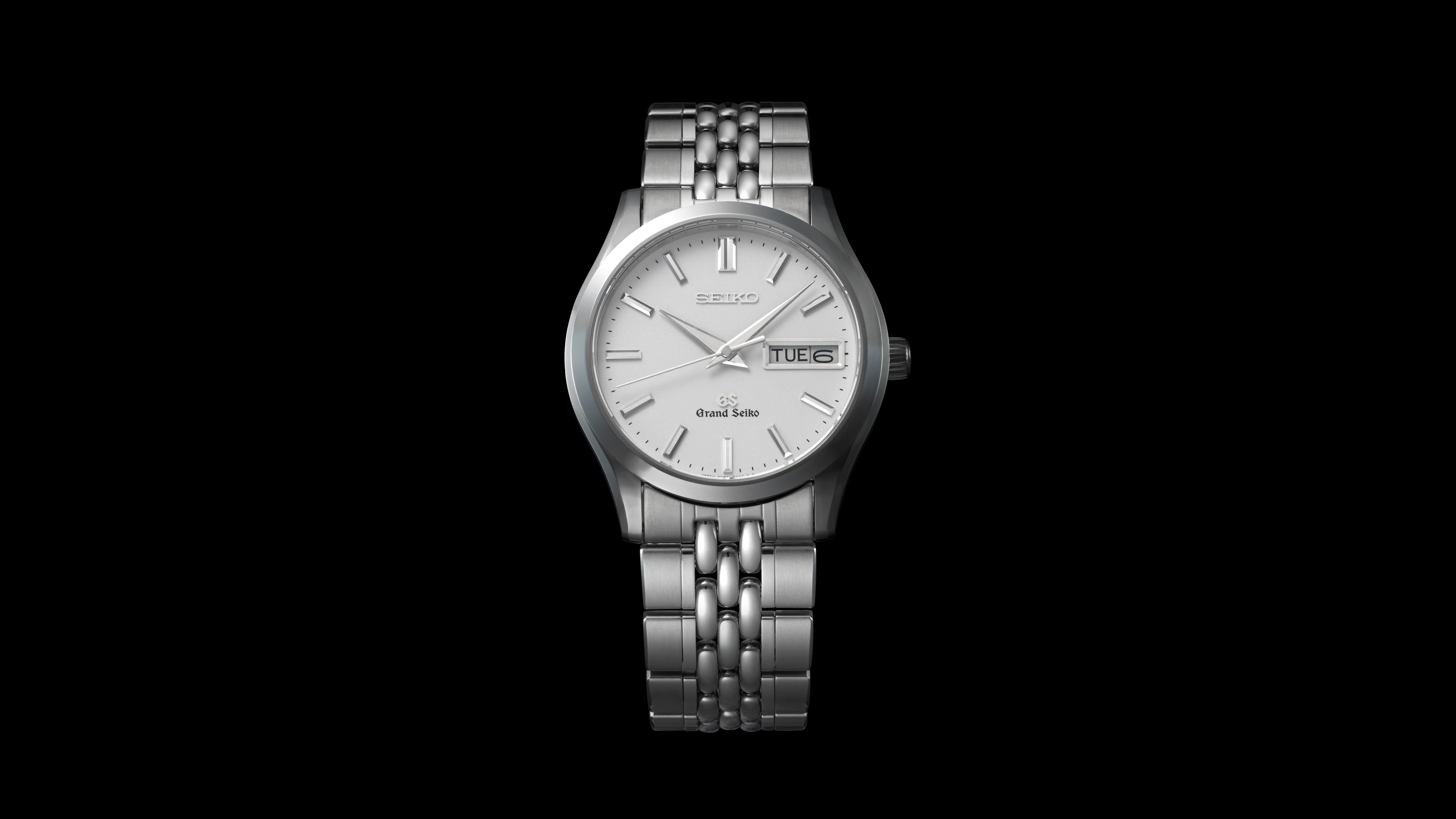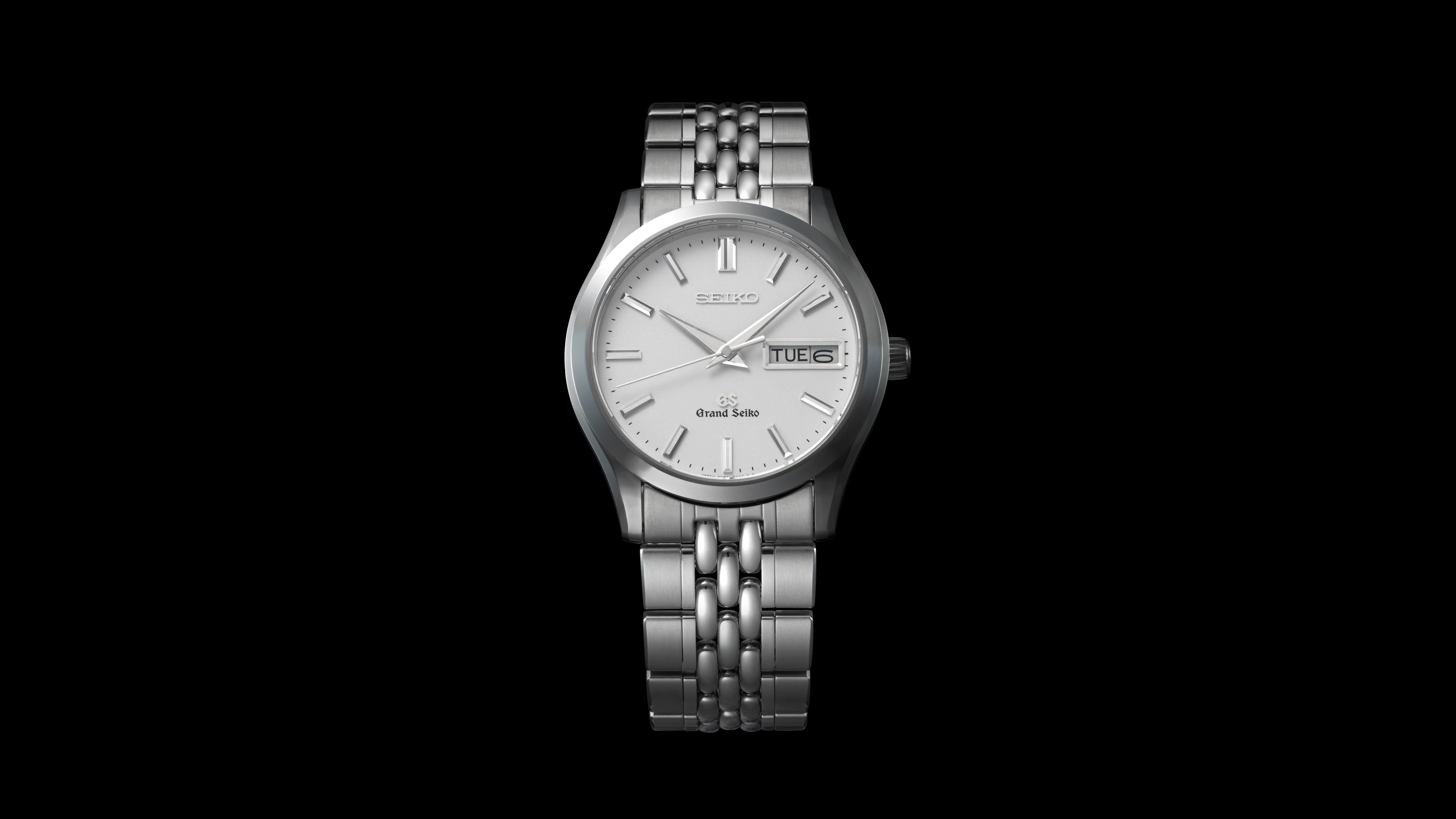 Grand Seiko Creates the Ultimate Quartz Watch While the first Grand Seiko quartz watch was exceptional, it did not quench the enthusiasm of the Grand Seiko team to go further and create the 'ideal' quartz watch. In 1993, Just five years after the arrival of the first Grand Seiko quartz watch, Caliber 9F83 was completed. This quartz watch incorporated four key innovations, the Backlash Auto-Adjust Mechanism, the Twin Pulse Control System, the Instant Date Change Mechanism, and the protective shield construction. It sought to embody what Grand Seiko considered to be the essential qualities of a wrist watch, namely: accuracy, beauty, legibility, durability and ease of use. Grand Seiko spared no efforts in the details, making this the pinnacle of quartz watchmaking. The development continued. In 1997 Seiko unveiled the 9F6 series, with a superior level of case design that made Grand Seiko quartz watches even more comfortable to wear. 2003 saw the creation of new quartz watch series whose resistance to magnetism was a remarkable 40,000 A/m. This series utilized an advanced exterior design and new casing techniques that allowed its ±10 seconds per year precision to be unaffected by proximity to computers, mobile phones and other electronic devices.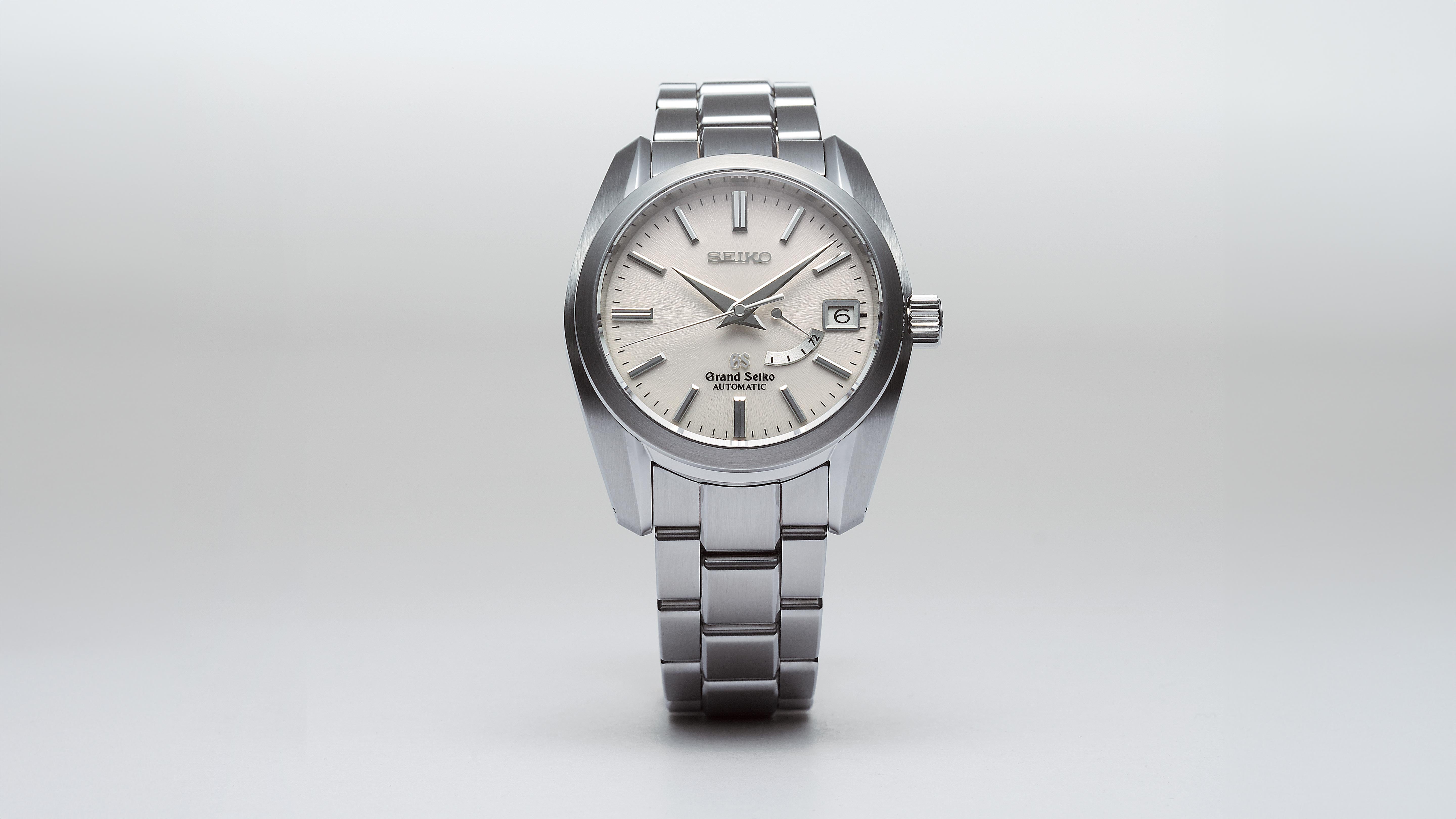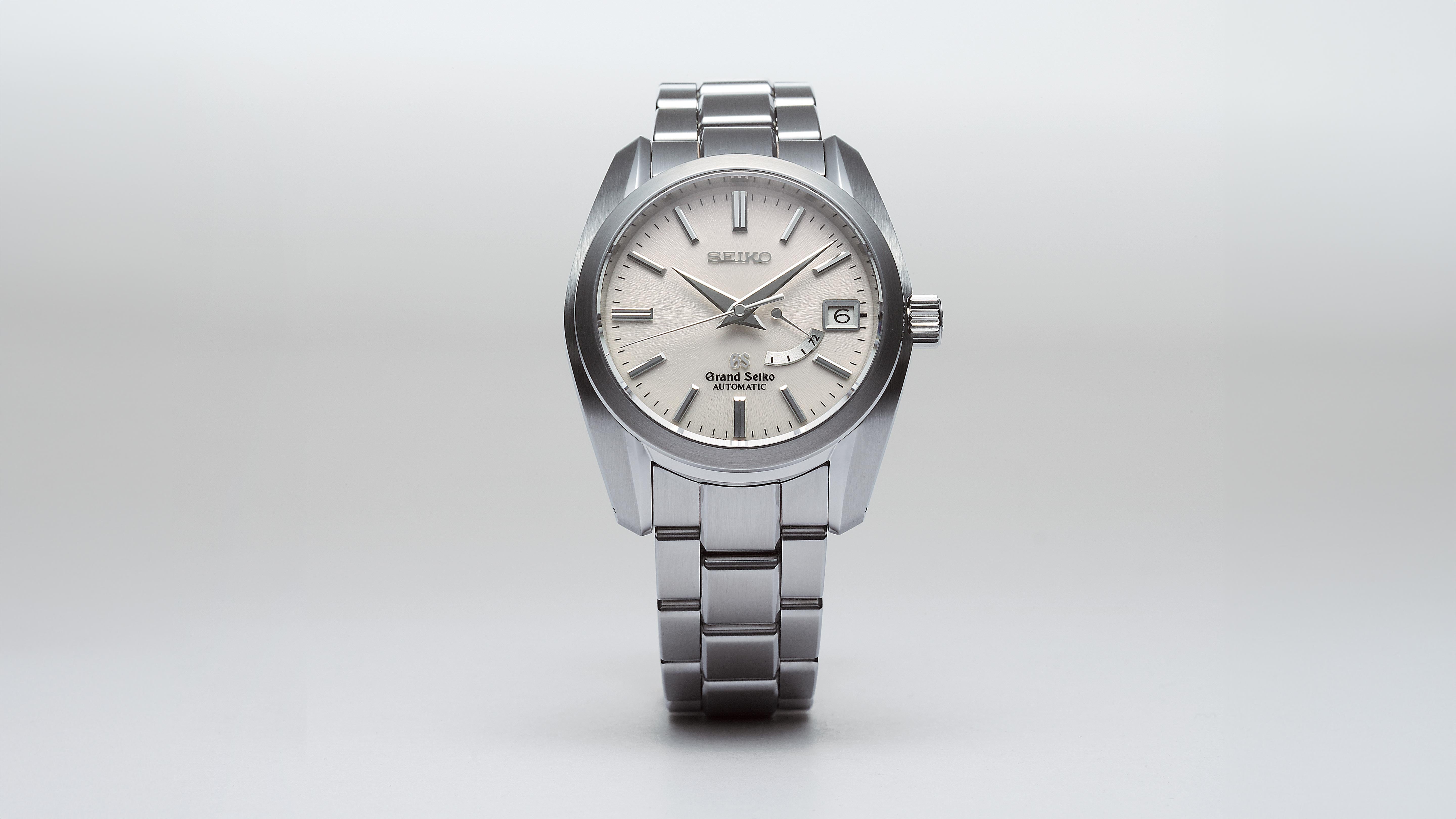 Seting a new standard. The 9S mechanical movement In 1990, Grand Seiko submitted its movements to the accuracy tests conducted by the Contrôle Officiel Suisse des Chronomètres (COSC), the official chronometer testing institute of Switzerland. Three of the first four prototypes passed and, soon after, 50 production movements were submitted to COSC and all of them met the institute's standards. It was a success, but was it a success by the standards that the Grand Seiko team set for themselves? The team decided to create its own, new, GS Standard at a level higher than any public standard of the day. To meet this standard requires more testing, in more positions for a longer period and at more temperatures. It is a gold standard that every Grand Seiko mechanical watch, to this day, must attain. Precision is but one aspect of the 'ideal' watch. An ideal watch must have a power reserve that is as long as possible. At a time when most watches delivered 40 hours, Grand Seiko set its standard at 50 hours. To achieve higher precision and a longer power reserve required innovations in materials, design, manufacturing techniques and assembly. New alloys were designed, techniques previously used in semi-conductor manufacturing were adapted to watchmaking, new facilities were built and no expense was spared. 9S was, and, thanks to continuous development, remains one of the very finest mechanical calibers in the world. Caliber 9S51 and Caliber 9S55 were created in 1998. Caliber 9S67 with a 72-hour power reserve was created in 2006. The Grand Seiko 9S journey continues.
The debut of Spring Drive , Grand Seiko's first Spring Drive Caliber 9R65 In 1977, a young watch engineer decided to put to the test his belief that perhaps, after all, a watch manufacturer could realize the elusive dream of the 'everlasting' watch. He had the vision and the courage to conceive of a traditional watch, powered by a mainspring, that would deliver the one-second-a-day accuracy that electronic watches were then already able to deliver. This brilliant engineer, Yoshikazu Akahane, was a persistent and determined man. It took him over twenty years, during which he endured countless setbacks and created over 600 prototypes, but he and his team eventually succeeded. In 1999, Spring Drive was born. In 2004, the first Grand Seiko Spring Drive, a model using Caliber 9R65, was released. Combining a traditional mainspring with an electronic regulator, Spring Drive offered the best of both worlds; a watch powered by the wearer's motion but a level of accuracy many times higher than that achievable with any mechanical technology.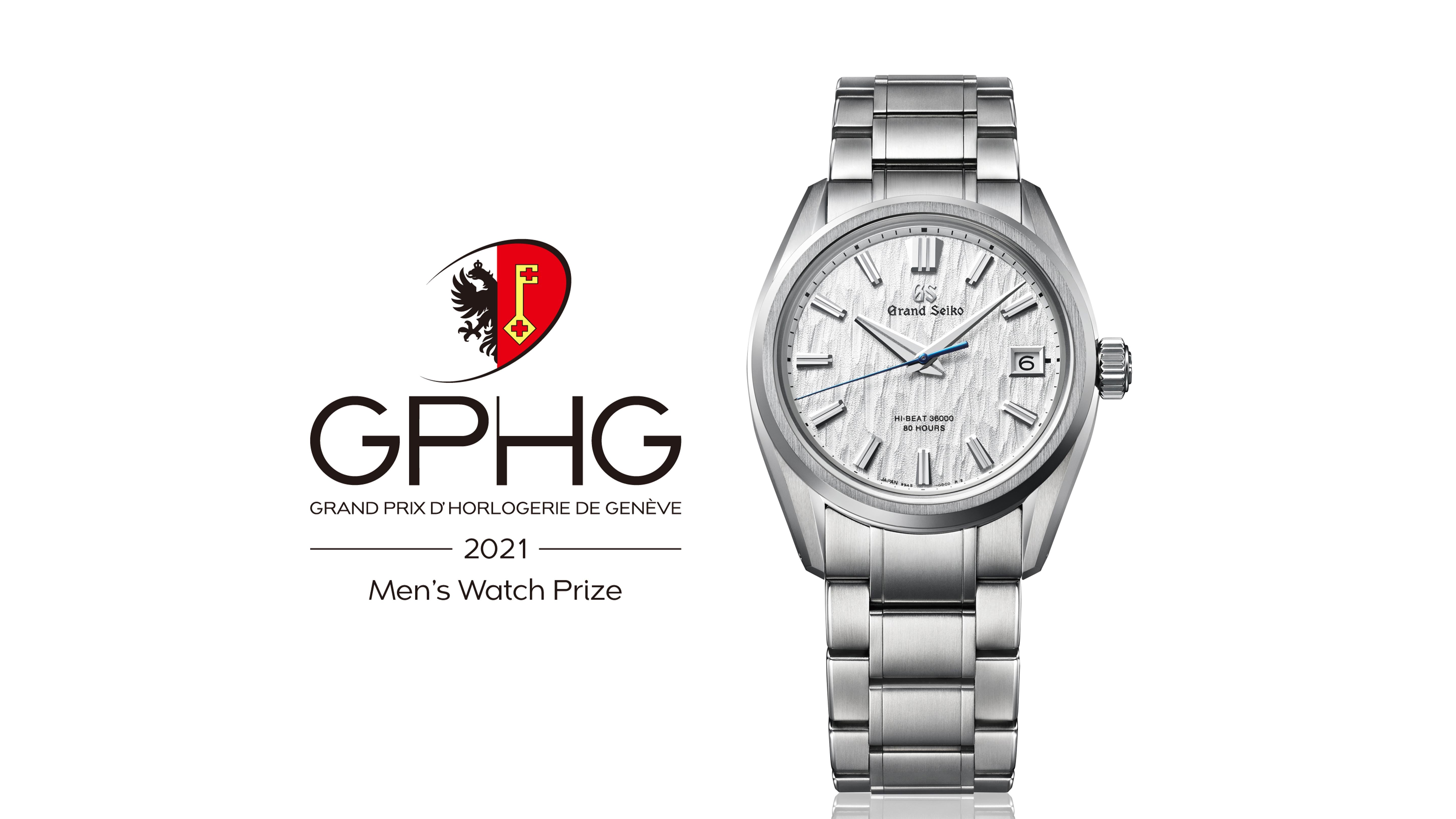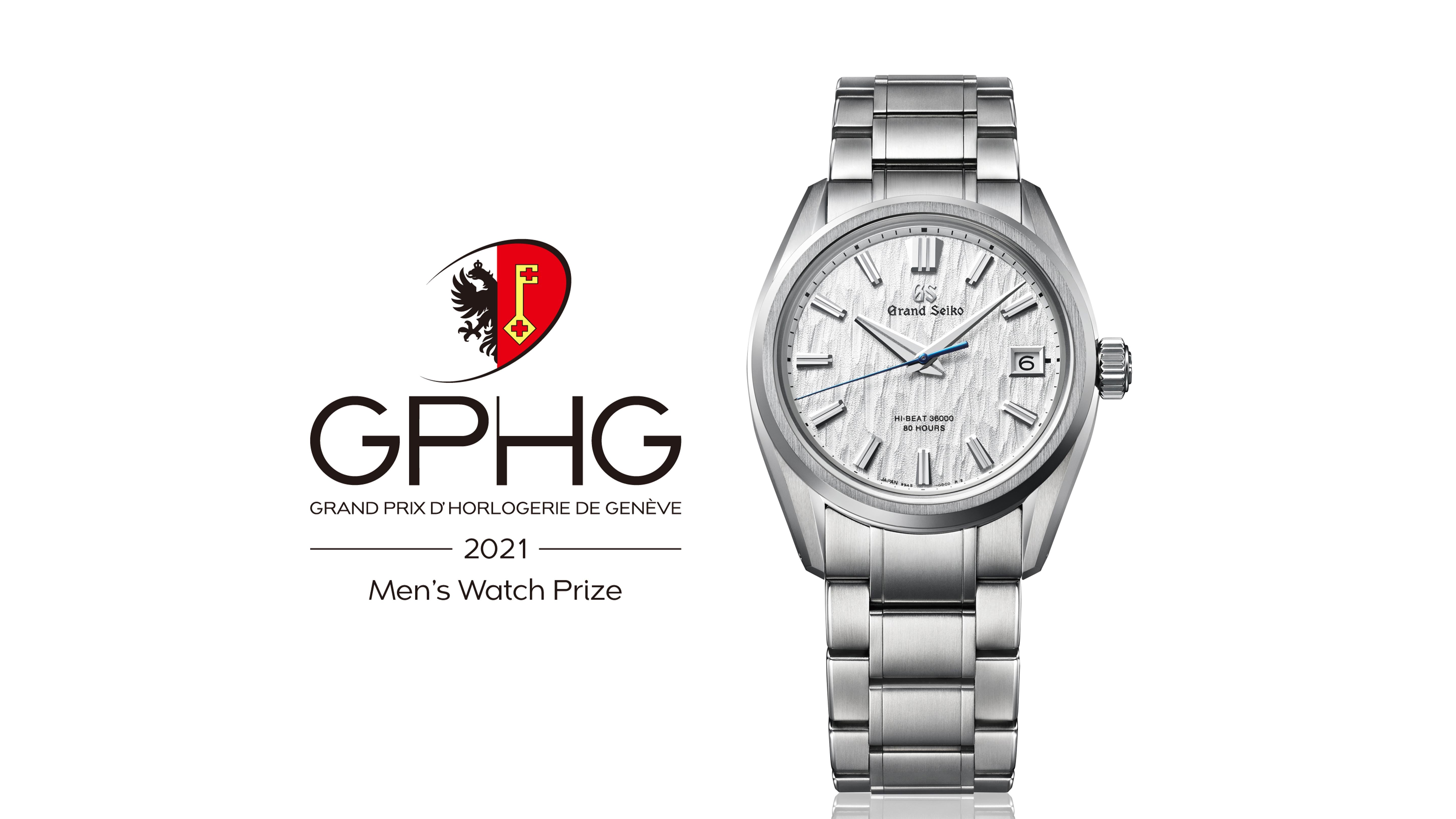 Challenging the Unknown In 2016 Seiko created its first all-ceramic case and launched a new collection. The Spring Drive 8 day power reserve was unveiled in 2016 and is capable of continuous operation for a remarkable eight days. This was the first Grand Seiko watch to be created by the world-renowned watchmakers in the Micro Artist Studio at Shiojiri in central Japan where many of the company's most celebrated luxury watches have been created. The Grand Seiko Hi-Beat 36000 80 Hours won the Men's Watch Prize at the 2021 Grand Prix d'Horlogerie de Genève.
| | |
| --- | --- |
| Brand: | GRAND SEIKO |
| Model: | Heritage SBGH331 "Naruto's Tidal Whirlpools" |
| Reference: | SBGH331 |
| Dial Colour: | Turquoise Naruto Tidal Whirlpool Pattern |
| Case Diameter: | 39.5mm |
| Case Material: | Stainless Steel |
| Case Glass: | Sapphire |
| Movement: | Automatic |
| Complication: | Date |
| Water Resistance: | 100 Meters |
| Power Reserve: | 55 Hours |
| Bracelet Material: | Stainless Steel |
– Monards offers complimentary, express delivery within Australia on all online orders.

– Due to security restrictions, delivery is not available on Saturdays, Sundays and public holidays. Thus, we do not dispatch on Fridays or a day before public holidays.

– Allow 2-4 business days for delivery. We will notify you where there is any delay in shipping; we use a third-party logistics company and these delays are outside our control.

– All shipments are insured; we do not deliver to PO boxes. Unless prior written agreement is made, your signature is required upon delivery.

– Where the parcel is damaged or the seal not intact, please contact us immediately.